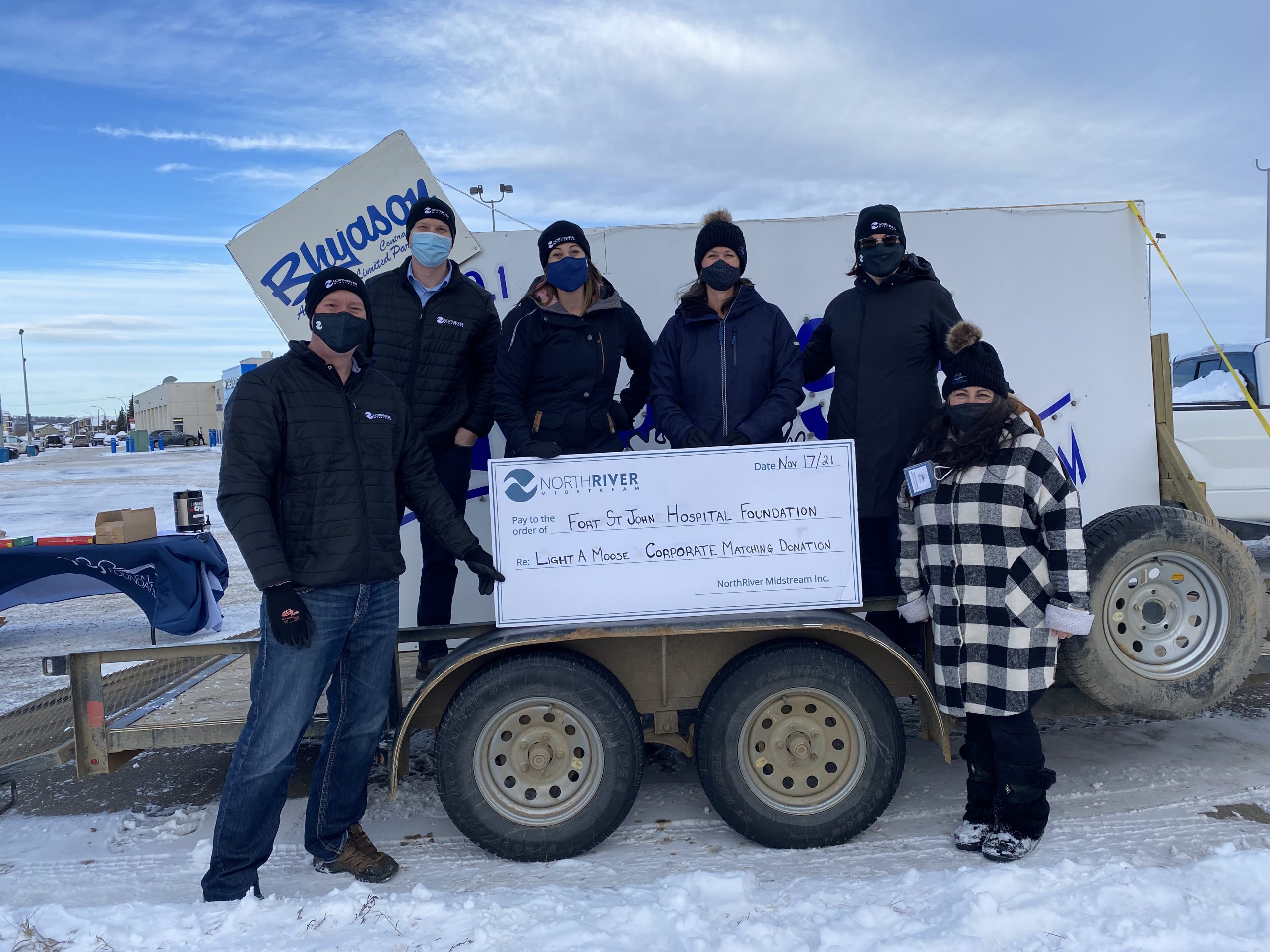 NorthRiver Midstream is excited to be supporting the 18th Annual Light-A-Moose radiothon. It's never been more important to support community organizations as the Fort St. John Hospital and its Foundation work to provide vital services throughout northeast BC.
One of the pillars of our community investment program is enhancing community and culture, and enhancing community spirit and wellness is a piece of that pillar. Supporting the hospital foundation is a natural fit with our focus on community, health and safety.
We set a goal to raise $100,000 through this employee-driven initiative, and are thrilled that the first $20,000 in donations came in on the first day so that we could kick in our matching contribution. It's our hope that our matching encourages others to come down and make donations and support this great community-building cause. Let's Light-a-Moose!