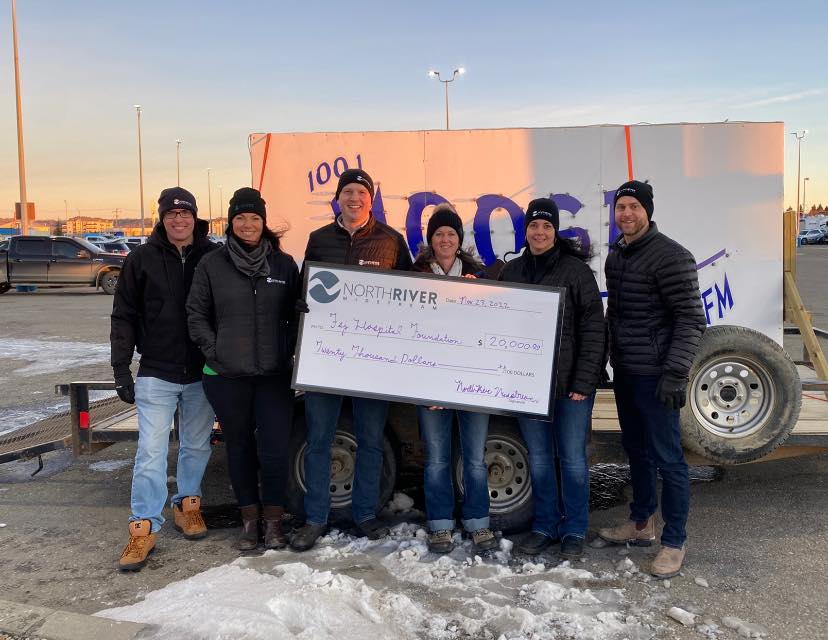 For the third year in a row, NorthRiver proudly donated $20,000 to the annual Light A Moose radiothon in support of the Fort St. John Hospital and its Foundation, helping the three-day event raise over $150,000.
At NorthRiver, one of the pillars of our community investment program is enhancing community and culture. Supporting the Hospital and its Foundation is important – and aligns – as both are critical systems that positively impact the community's health and wellbeing.
"The Fort St. John Hospital plays a pivotal role in supporting our and we are proud to continue to support such a critical system that we know makes such a large impact," says Brandon Anderson, CEO. "We believe in looking out for our neighbours and the communities where we live and work."
For more information about our community investment program, click here.